Honda Maintenance Schedules

Honda vehicles are some of the most dependable cars on the roads of Slidell, Picayune, and St. Tammany Parish today.
Keep your ride in tip-top shape by bringing it to the service center here at Honda of Slidell for regularly scheduled maintenance.
Wondering about Honda maintenance schedules? Learn the details of a maintenance plan as well as suggestions for Honda maintenance frequency by reading the article below. Feel free to contact us with any questions!
What Do Our Maintenance Schedules Contain?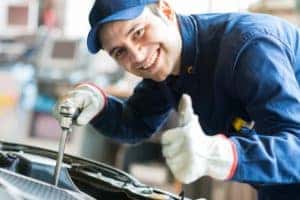 Our Honda maintenance plans are designed to be easy to follow. We create them to ensure you get a good understanding of the different services your vehicle may need.
Moreover, you'll learn the recommended times to have these services performed. You'll be able to stay up to date with your vehicle's maintenance. Doing so will help you get the best performance from your Honda for years to come.
Contact us today to schedule a maintenance appointment.
Save on your next maintenance appointment with our Honda service specials.
Honda Maintenance Frequency
Generally, auto technicians suggest bringing in your vehicle at specific mileage or monthly increments. These services include:
Oil change
Transmission repair
Replacing windshield wiper blades
You can delve even further into these services through the additional maintenance schedules found on this page.
Benefits of Regular Maintenance

Scheduling your car for regular maintenance is an import aspect of car ownership. Some of the benefits for you and your car include:
The safety of you and your passengers is crucial. Driving a car that's up to date on its inspections and service appointments will provide peace of mind while you're on the road.
Maintains the Efficiency of Your Vehicle
Scheduling maintenance appointments in advance provides a clear picture as to when your vehicle is due for service. You'll never have to wonder when it's time to have an important component checked.
Improves Your Vehicle's Lifespan
Whether it's an oil change, tire rotation, or filter replacement, having everything in working order is vital to the lifespan of your vehicle. Reserving an appointment for maintenance provides extra confidence in your vehicle.
Schedule Your Service Appointment Today
After you've read our Honda maintenance schedules, you'll be ready to schedule an appointment with the service center here at Honda of Slidell.
We love helping drivers in Slidell, Picayune, and St. Tammany Parish get the most out of their automobiles and can't wait to assist you!