Express Services, Appointment Not Necessary
Efficient, easy and upfront, we offer Express Service on the following regular maintenance requirements that keep you safe on the road to your next adventure.
Oil Change
Tire Rotation
Engine Air Filter
Cabin Air Filter
Wiper Inserts
Batteries
Rear Differential
Bulbs
An oil change is one of the most basic, but most important, maintenance tasks that can be done for your vehicle. Oil is the lifeblood of your engine, so it needs to be clean to keep the engine healthy and your car running well around Slidell, Picayune, and St. Tammany Parish.
Keep reading to see how often you should get the motor oil replaced and signs that indicate one is warranted. Then, contact the Honda of Slidell Service Center to schedule an oil change near you as soon as possible.
Common Oil Change Questions
Oil Change Frequency
The recommended oil change interval is every 5,000 to 7,500 miles. However, some vehicles don't need an oil change until the 10,000-mile mark, especially if synthetic oil is used.
It used to be the norm to get an oil change every 3,000 miles. However, that's mainly reserved for automobiles that endure severe driving conditions.
What constitutes a severe driving condition? It can include any of the following situations:
Stop-and-go driving in heavy traffic
Short trips of less than five miles in normal temperatures or 10 miles in freezing temperatures
Long-distance trips traveling at speeds of no more than 50 MPH
Regularly driving on dusty, muddy, salty, or sandy roads
Signs You Need to Replace Oil Fluid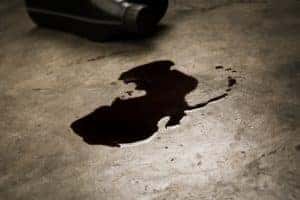 If you're not sure when to replace engine oil, there are some signs that'll indicate one is needed. These include:
Dark or dirty oil
Burnt oil smell in the cabin
Loud noises from the engine
Sluggish acceleration
Oil light or check engine light appearing on the dash
Once you spot any of these warning signs, you'll want to schedule to get an oil change right away.
Schedule an Oil Change near You Today
At the Honda of Slidell Service Center, you'll find knowledgeable technicians who are experts on oil changes. As a result, they can perform an oil change on your vehicle quickly and efficiently. Plus, they'll use high-quality oil to keep your automobile running well for many years and miles.
Don't wait. Schedule an oil change at our Honda dealership near Slidell, Picayune, and St. Tammany Parish today!