Community Spotlight: Cafe Bon Ami

The coffee shop is a quintessential part of every community. It's where you can come focus to get some studying done or deadlines completed for work. It is also a gathering place when catching up with friends or trying to spark a connection on a first date.
Whatever brings you out searching for a local coffee shop near you, you won't find many in the New Orleans area that offer the same relaxing atmosphere and high-quality beverages that Cafe Bon Ami does!
But First, Coffee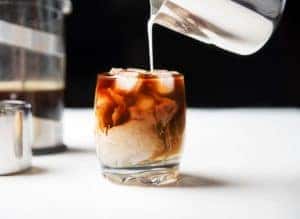 While there are many reasons why locals come to Cafe Bon Ami, at the center of it all is their delicious coffee. All of the beans they use have been carefully sourced and roasted to perfection to deliver you a cup of coffee that is complex, fresh, and above all, tastes great!
Their baristas are able to make any of your favorite coffee drinks too when you stop by their coffee house. Enjoy a creamy latte or warm up with one of their cappuccinos. Whether you enjoy your coffee straight up or like a bit of almond or oat milk added, they can make your beverage to your exact liking.
If you need a quick jolt to start your day too, add a shot of espresso into your coffee! Also, nothing helps you cool off on those hot and humid days quite like their cold brew.
More Than Just Coffee
The menu at Cafe Bon Ami is also full of other options besides their coffee drinks. They also offer a variety of teas, from their Chinese Green and Jasmine tea to their Hibiscus Blossom and Lemongrass tea.
Their Mint Tea is also another deliciously refreshing choice you'll have among the various teas they brew. Even get their Chai Latte, which offers the perfect blend of earthy and spicy flavors to go along with its added richness.
They even offer some baked goods you can enjoy while sitting down and enjoying your coffee or tea. Try a slice of their Banana Nut Bread for a light breakfast or snack in the morning!
Brew Great Coffee at Home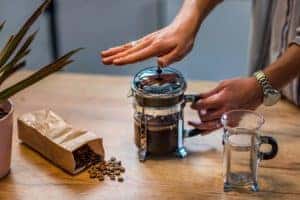 You can also take home some of the same coffee beans they use to make their beverages. That way, on days you can't make it to Cafe Bon Ami, you can still enjoy great coffee! One option they offer in to-go bags is the Las Moritas coffee.
These are beans from Guatemala that have rich and decadent flavors that are balanced out by the slight sweety tartness that is also picked out. Whether you are grabbing a mug to take as you head out for the day or just enjoying a cozy weekend morning on the couch, this coffee is sure to be the perfect companion to your morning!
Start Your Day with Cafe Bon Ami
Give yourself some time this morning to stop by Cafe Bon Ami and try any of the delicious beverages they offer! You can stop in and grab something to go on your way to work or stay awhile and grab a table with your friends at their coffee shop.