Honda Accord Maintenance Schedule

At Honda of Slidell, we know how important your Honda Accord is to you. It gives you the freedom you need (and deserve) to explore the Slidell, Picayune, and St. Tammany Parish region and aids in your daily commutes. So, you'll want your Accord to give you plenty of years of reliable driving, and routine maintenance is key in this.
Below, you will find our Honda Accord maintenance schedule guide that will help you know when to schedule your next appointments. If you keep on top of repairs and receive the maintenance you need when recommended, there's no telling how long your Honda will last! Be sure to contact our service team with any additional questions.
Honda Accord Maintenance Frequency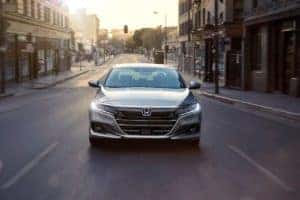 If you're wondering about the Accord maintenance plan, Honda makes it easy to keep track of with their handy Maintenance Minder™. When maintenance is due with your Honda Accord, the system indicator will let you know by displaying a code on your dashboard. This ensures you never miss an appointment!
This system works by monitoring the condition of your vehicle, including all the parts under the hood and how they're performing. When it senses it's time for routine maintenance, it'll let you know. Simple as that!
Save on your next Accord maintenance appointment with our Honda Service Specials
So, now that you have a better understanding of what the codes mean, here's a breakdown of what you can expect at each appointment.
Code A: When you see this code, it's time to replace your engine oil. However, if you don't see this code after 12 months, make sure to schedule an oil change at least once a year.
Code B: Code B indicates that is time for your first, more extensive maintenance appointment. Along with an oil and filter change, you will also receive an inspection of the following systems to ensure everything is working as it should. Plus, any other fluid levels will be topped off if needed.
Front & Rear Brakes (including hoses and lines)
Suspension Components
Exhaust System
Fuel Lines & Connections
Tire Rod Ends, Steering Gearbox, & Boots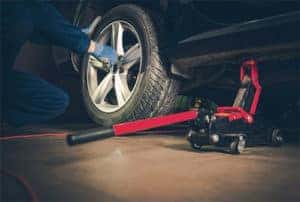 Code 1: When you see this code appear, it's time to have your tires rotated.
Code 2: Code 2 will let you know that your air cleaner element needs to be replaced. However, if you live in dustier conditions, consider doing this every 15,000 miles. Also performed during this appointment will be a replacement of your dust and pollen filter. This may need to be done every 15,000 miles as well, if you drive in urban areas.
Code 3: When this maintenance sub item appears, you'll need to schedule a transmission fluid change. If you commute a lot in mountainous areas at lower speeds, this may need to be done at the 47,500-mile mark due to higher transmission temperature levels.
Code 4: When your Honda Accord needs new spark plugs, Code 4 will appear. During this time, an inspection of your valve clearance will also be performed.
Code 5: To ensure the engine in your Accord stays at the perfect temperature, Code 5 will notify you when you're ready for a coolant replacement.
Code 7: Finally, around every three years, this code will pop up to let you know it's time to schedule a brake fluid replacement.
Receive Your Honda Accord Maintenance Today
When your Accord lets you know it's time for your next routine appointment, turn to the team at Honda of Slidell. Our certified technicians will perform what is needed on your sedan, so you can have a healthy vehicle for your Slidell, Picayune, and St. Tammany Parish drive.
Schedule your appointment today and see what we can do for you!