Community Spotlight: Niche Modern Home

Whether you are a new homeowner or looking to update the design of your place, Niche Modern Home has just what you need! As a modern home furnishing store, they specialize in providing everything needed to give your home a fresh change so you can design it to your exact liking!
Find the Perfect Addition to Your Home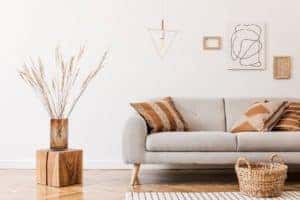 At Niche Modern Home, you will find everything from that perfect accent chair that would go great in your living room to artwork that will fill the blank spaces on your walls. If you are someone that likes to host the parties, you can find unique serving trays and bowls that are not only stylish but will be extremely useful for your next gathering. They even have all the bar accessories and glassware you'll need too as you entertain guests!
Have your entire home smelling great as well with the range of candles as well as other fragrances they sell. They even have unique hand soaps that you can add to each of your bathrooms. Then, for that blank wall in the hallway or family room, hang up one of the pieces of art they sell. With various artwork made by local artists, you can find something that will match your style and tastes!
Unique Gifts to Give
You can also shop for others at Niche Modern Home! If there is a birthday coming up or another occasion you are celebrating with friends, there is something to be found for everyone at Niche Modern Home.
That includes the perfect housewarming gifts with one of their Louisiana-inspired items. That way, your friend can show off their hometown pride with a decorative crawfish hand towel or serving platter that is shaped exactly like the state!
You can give a truly unique gift too with their personalized options. Their wood serving tray, which can be used for cheese platters or just as decoration, can be personalized with their name etched right into the board itself. If anyone you are shopping for lives out of state, you can even ship whatever gift you are getting directly to them.
Helping You Design Your Dream Home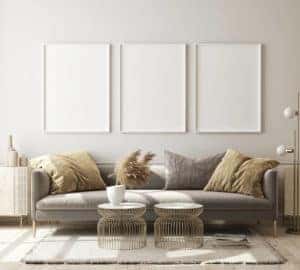 If you are looking to make bigger changes to your home, whether you want to redesign the family room or you are working on a new construction project, Niche Modern Home can help make your visions come to life!
That is because they offer comprehensive design services too. They will be able to first provide a design consultation and then will present their master plan to you for each space you are looking to update. Working within your budget, they can figure out the right items for each room and how to organize furniture within the space. Using their expert eyes, you can have your home looking just the way you've always envisioned it being!
Start Shopping Today
Check out the range of products Niche Modern Home has today! Whether you are shopping for yourself or someone else, they have a variety of items perfect for any home. Contact them too and learn more about their design services.