Community Spotlight: Rusty Pelican
Find them on Facebook!
The Rusty Pelican is a restaurant that has become a favorite among locals as well as visitors to the area. While it provides a relaxing and casual dining experience, the flavors their food brings to the table is anything but casual! With a menu full of options, including a range of seafood dishes, the Rusty Pelican is a place perfect for meals out with the whole family or friends.
---
Fresh Food Straight from the Sea!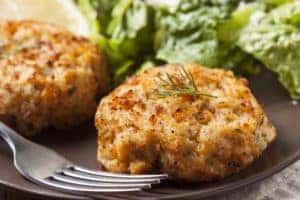 There are many advantages to living along the coastline, and one of them is getting to enjoy some fresh seafood! Luckily at Rusty Pelican, there is no shortage of delicious options that all showcase some of the freshest seafood around.
Apps like their Crab Cakes or Buffalo Shrimp will be gobbled up by the whole table. Their Mahi Mahi Salad or Grilled Shrimp and Avocado Salad make for a refreshing lunch when looking to refuel and relax for a midday bite to eat.
Of course, you can never go wrong with their Bowl of Gumbo that goes great with a side of their famous Potato Salad! If you can't decide, just go with their Seafood Platter and enjoy a little bit of everything from shrimp and crawfish to catfish and oysters.
Plenty of Options on the Menu
Even if someone in your family or group of friends isn't into seafood, Rusty Pelican makes sure to have options for every personal taste. This includes their range of burgers they have created. Their 5th Beach Burger comes with caramelized onions, a kick of melted pepper jack cheese, a sweet tang of BBQ sauce, and everyone's favorite, bacon.
Their Brickhouse Chicken Sandwich is also a favorite that even comes served with a side of locally made honey mustard sauce. There is also a kids' menu for the little ones, so the Rusty Pelican is accommodating for the whole family when looking for a place to grab dinner out together!
Beyond the Food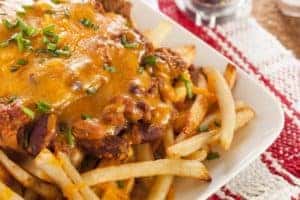 The Rusty Pelican is also a great spot when looking to hang with friends and catch up. They have a full-service bar as well as a great selection of local beers you can try. You can even get their Bucket of Beer for the table to go along with a few small bites like their Onion Rings, Cheese Fries, or Fried Pickles.
You can also host your own private party at the Rusty Pelican. They can accommodate events of various sizes, so whether you are hosting a lunch for your office or celebrating a birthday, the Rusty Pelican is ready to provide a great time for you and your guests. You can even bring the Rusty Pelican to you since they can cater any events you have coming up as well, and they also offer takeout and delivery.
Visit the Rusty Pelican Today
As you can see, it is hard to beat the Rusty Pelican when you are looking to enjoy a bite out with your friends or the family. Stop by the Rusty Pelican today and try one of the main delicious dishes they have on their menu!